VIRTUAL 1:1 PRESENTATION COACHING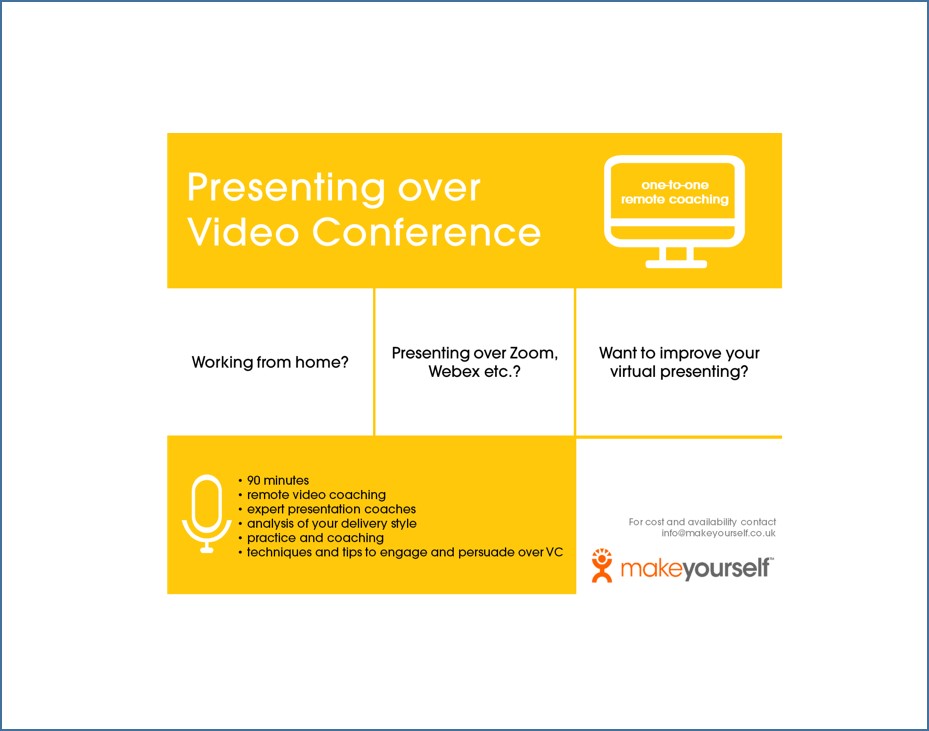 Clear, engaging and persuasive communication is just as important online as off. Plus there are more challenges to consider.
We're running 1:1 virtual coaching over Zoom, as well as small group sessions and large group interactive webinars.
We can easily flex to meet the different needs of clients – for some we're running a group webinar followed by smaller groups for 1:1 or 2:1 personalised coaching – the best of both worlds.
One of our coachees wrote last week "Thank you so much for such an engaging and helpful session – I didn't think it would be possible to learn so much, so fast, over Zoom!"
Get in touch to find out how we can help you become a more charismatic presenter over VC.