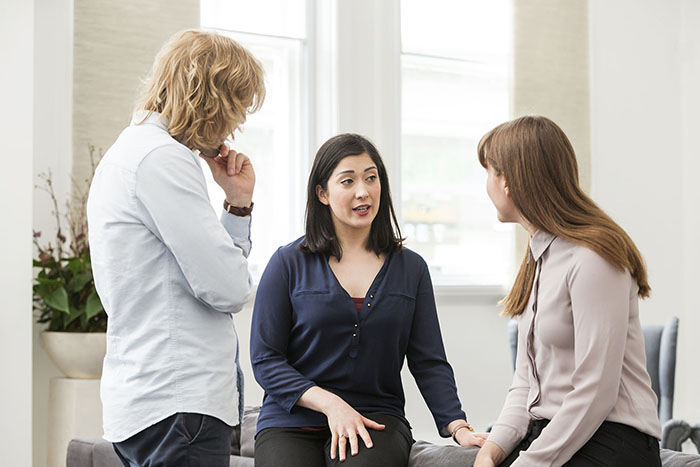 Overview
Managing Conflict is one of the toughest challenges we face in the workplace. Difficult situations and colleagues are one of the most common reasons good people leave a company.
If difficult situations or conflict are causing problems at work, Managing Conflict can help by analysing the underlying causes and exploring the pros and cons of your current approach to conflict. It teaches alternative approaches to conflict handling as well as practical techniques to prevent or de-escalate existing conflict.
This workshop enables participants to handle difficult situations more effectively. It understands that while you probably can't change your colleague or customer, by changing the way you react to them you can strengthen your own resilience and increase effectiveness. Ultimately, that means greater job satisfaction and productivity.
Participants Learn
Understanding different perspectives

The five approaches to conflict handling and when to use them

Using Emotional Intelligence to help you understand and control your reactions

How to use questions to turn the conversation around

Using listening to build trust

Behavioural influencing techniques to prevent and de-escalate conflict
Course Outline
Managing Conflict is a very practical workshop. From the start we talk about the difficult situations that the attendees face and session is focused around these.
Attendees examine what has caused their current situation, what they might be doing to exacerbate it, and what they can do to improve it. They learn and then practice powerful techniques and can see for themselves what a difference a few simple changes can make.
Attendees find the direct application highly valuable, and by practicing difficult conversations can face their difficult situations with new confidence.
One recent attendee commented:
"I really enjoyed the course with you today, you've given me some great insights! It's also the first course I've been on where I've felt fully engaged right until the very end."
Additional Information
We can combine Managing Conflict with elements of Personal Impact, enabling attendees to focus not just on what they say but how they say it.
Please get in touch and we can discuss your specific needs.
Share this course on social media: