Advanced Negotiation Skills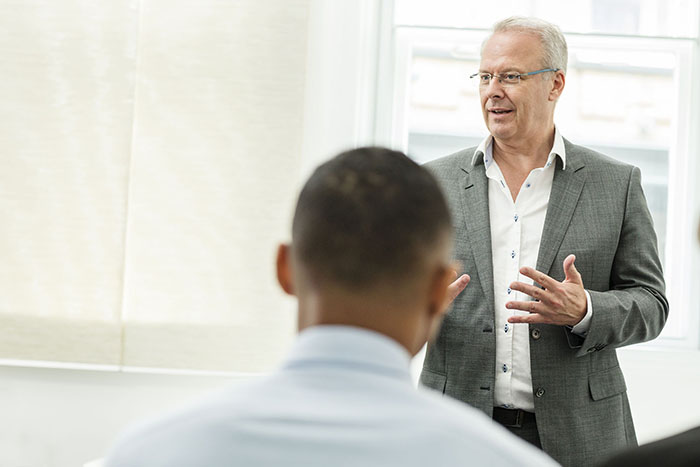 Overview
This course is aimed at those who have a lot of negotiation experience and whose roles depend on their ability to negotiate well. Often they will be negotiating with people who are as skilled as them, if not more so.  This course teaches, and then allows them to practise more advanced negotiation techniques.  Run by a facilitator who has trained senior negotiators from large global organisations, it brings together techniques to arm the more senior negotiator.
Advanced Negotiation Skills uncovers the tips and tricks of the trade, helping attendees to be more flexible and resilient in their negotiations.
The course is usually flexed to meet the needs of the group and the business, following a discussion with the team lead, where together we agree which topics will be most relevant and useful.  Core negotiation topics are often included as a refresher.
Participants Learn
Depending on the length of the programme and the objectives of the group, we cover topics from the following:
The negotiation process: review to ensure consistent understanding of the negotiation process

Understanding the inner game: keeping your mental agility, controlling your emotions, choosing your mind-set and being mentally resilient. Avoiding the saboteurs.

Thorough preparation including the negotiation arena, preparation dashboard, checklists and trackers

Understanding who you're negotiating with

Anchoring: psychology and techniques

Smarter questioning techniques and when to use them

Finding creative solutions: finding your way round seemingly intractable issues

Using Conflict Management model to understand your preferences and opportunities

Controlling the conversation

Good negotiating habits: signalling, summarising, confirming, checking and clarifying
Course Outline
The course is a mix of theory, exercises and practice.
We use a number of negotiation exercises and roleplays specially developed for this course to help embed the learning and use as a vehicle for coaching. The small class size allows for in-depth discussion of the attendees' specific challenges and objectives.
For some of our clients, we write bespoke roleplays to mirror directly a typical company situation. In this case we schedule development time to conduct insight interviews, craft the scenario and finalise it with you.
Share this course on social media: